Have radiating pain in your lower back and legs that feels like an electric shock when you are walking, standing or even sitting?  Then keep reading so you can find out the correct placement of a TENS unit pad and take the first step towards relieving the pain of your herniated disc.
TENS Unit Placement for a Herniated Disc
The placement of the TENS unit electrode pad is important.  You want to pay attention to where the pain is radiating from and generally place the pads in a square pattern along your  spine.  Check out the picture to get an idea of where to put the pads.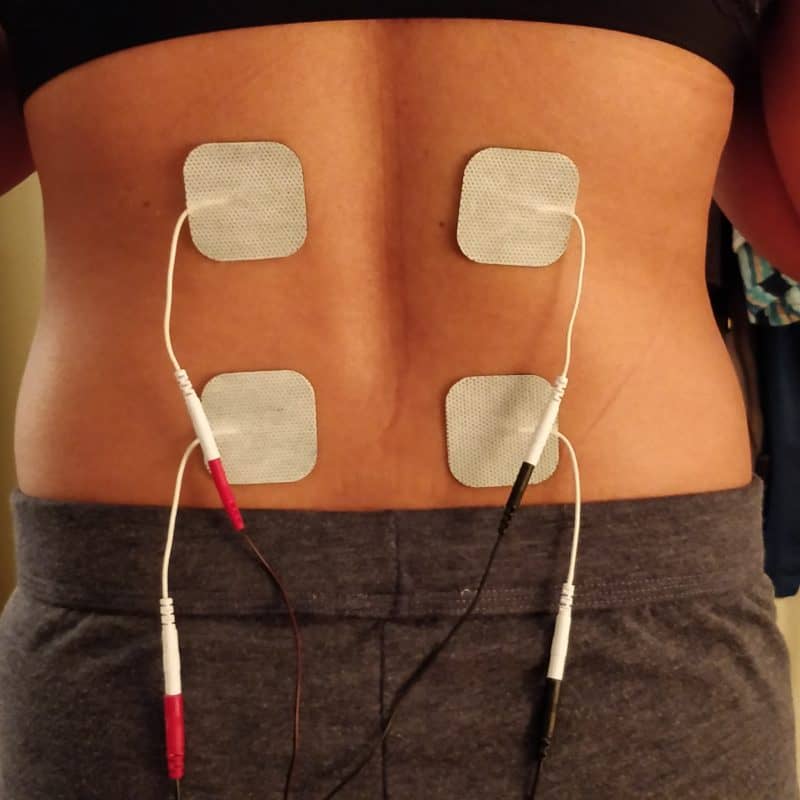 As you can see you want to put the pads about a couple of inches from each other.
The idea is to surround the pain points.   Once you get the pads where they need to be it can be trial and error to get the right intensity along with setting.
Best TENS Unit for Pain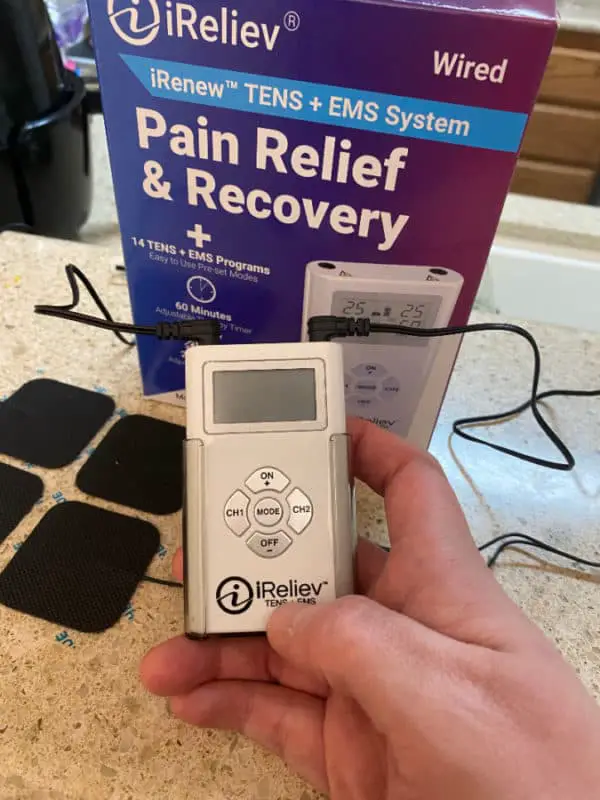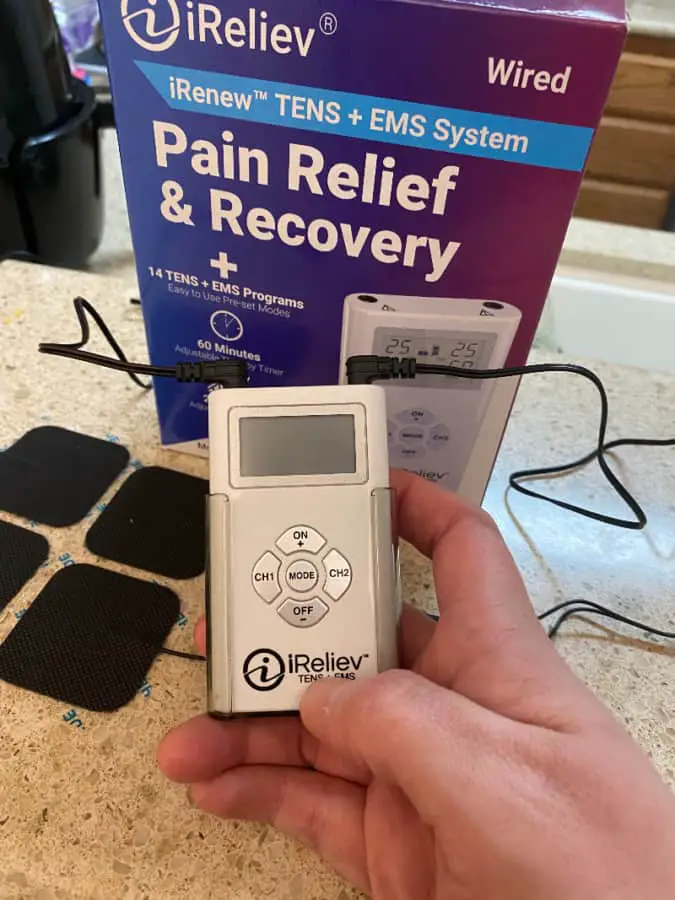 This is the exact TENS unit that I use. It is perfect for alleviating many common types of pain. The iReliev is a great little device and has a lot going for it. It is well under $80 and has several programs to choose from and is small enough to fit in your pocket.
You do not need to spend hundreds of dollars to get a quality TENS unit and iReliev gives you a ton of value for the price being paid. Best part is they are based in Dallas, Texas and have phenomenal customer service FREE shipping and delivery in less than 5 days.
Get yours today on the iReliev website by clicking here. 
Important note:  NEVER EVER place TENS unit electrode pads directly over your spinal cord.  Oh, and while you are reading this never place them over your heart, eyes, mouth either.  Common sense here is the name of the game.  Always use a TENS unit as directed and you will experience a reduction in pain and discomfort.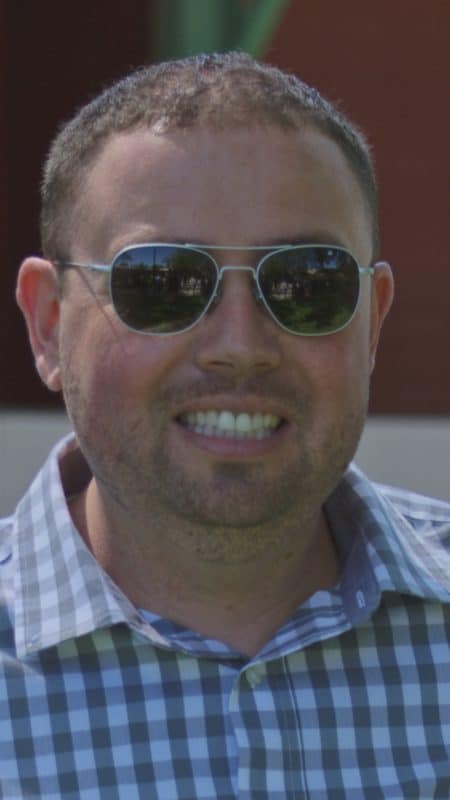 Why should you trust me?
I have extensively used TENS units for neck, shoulder, back and knee issues. I became familiar with TENS therapy through countless visits to my chiropractor and physical therapist's office. I have spent many hours researching and reading how TENS therapy can alleviate pain.
I consider myself knowledgeable in the use of TENS units and have used them regularly to help manage pain over the years. Many of my recommendations are from firsthand experience/use and hopefully my information can be a benefit to you.
Want to know where else a TENS unit can be placed?  Check out my TENS placement guide for how to use one for-
Knee Pain
Neck Pain
Shoulder Pain
Tension Headaches
Golfer's Elbow
Plantar Fasciitis
Rotator Cuff Pain
Restless Leg Syndrome
Ulnar Nerve Pain
TMJ Pain
Thank you for reading,