Arthritis is a common culprit behind foot pain, but there's also a laundry list of conditions and diseases that can result in excruciating, chronic foot pain. Finding a drug-free solution to such pain can feel impossible, but transcutaneous electrical nerve stimulation (TENS) may be able to help. Still, with thousands of TENS units flooding the market, it can be tricky to pick the best one for aching toes, arches, and heels. 
Our favorite, and the best TENS unit for foot pain, is the iReliev Premium TENS + EMS Therapeutic Wearable System.
The wallet-friendly iReliev TENS Unit Pain Relief System is just as effective. The TENS + EMS Pain Relief & Recovery System might be the better choice if you're ready to upgrade. 
This article will discuss the details of these three devices, including their features, components, and potential disadvantages. We'll also explore the potential benefits of using TENS units for pain relief and answer some frequently asked questions. 
Our Favorite
Our favorite TENS unit for foot pain relief is the iReliev Premium TENS + EMS System. With a combined total of 14 EMS and TENS programs, this unit is an ideal option for athletes, those with arthritis, and anyone suffering from acute or chronic foot pain.
It's a challenge to find a wireless TENS unit that is as easy-to-use and effective as this one is. Users only have to place and attach the electrode pads near the painful area, snap-on the receiver pods, adjust the settings, and enjoy TENS and EMS treatment benefits. The studded electrode pads easily and securely attach to the skin, thanks to a skin-friendly adhesive on the bottom side of the pads. 
This adhesive ensures maximum reusability, lowering long-term costs. This model comes with only two adhesive pads, and they're both quite large. Still, you can order replacement electrode pads of various sizes from the iReliev website. This system also comes with two rechargeable receiving pods, though more can also be purchased through the iReliev online store.
Suffering from Plantar Fasciitis? Click here to get relief from this painful problem.
The receiver pods accept crucial information via the remote, allowing them to function in synchronicity with the other channels and transmit essential data to the electrode pads. Because they contain an internal battery, they're bound to last for years. Their lightweight design is ergonomic, and users can comfortably wear this device while performing other tasks (with some limits, like operating a vehicle or other heavy machinery). 
Because nearly all of the significant components are rechargeable, iReliev has included a different charging cable for this system. The USB cable has three device adapter heads, allowing users to charge a maximum of three chargeable components at once. Users can plug this cable into their home PC, or a wall outlet via the included AC/DC adapter. 
In addition to multiple-device charging capabilities, this system also features an incredibly fast charging time. The pods take as little as an hour and a half, or two hours, to completely charge, and the wireless remote takes about three hours to charge fully. That charge time, plus the long-lasting battery life, makes for a trustworthy all-day TENS/EMS unit. 
When you couple this charge time with the system's indicator features, you end up with a smart, power-saving TENS/EMS device that lasts for hours. If the receiver pods begin to lose power and die, they'll start to pulsate a bright, blue light. And, while these pods are charging, they'll remain vivid orange until they're fully charged, at which point they'll become soft, neutral gray. 
The wireless remote doesn't feature quite the same technology, though it does have its own way of alerting the user to a low battery. If energy reserves begin to dwindle, the user will see a battery icon appear at the top of the display screen. And, when the remote has finished charging, it will display a battery icon to alert owners that it's ready for use.
While the wireless remote may not use light to indicate battery usage, it does use light to help owners read the display screen. The bright, blue light emitted by the remote ensures that you'll always be able to read the various settings information, such as:
The set intensity level for the program
The time remaining during a session
The wireless connection status
The set program number or indicator
The set timer for the session
The keypad beneath the display screen functions as a selection tool, allowing users to browse multiple settings until they find a combination that works for them. The buttons are easy to use, and they each sport a nifty label, which is excellent for forgetful owners. 
Selecting a program is easy, but it does help to know what each program is designed for before starting. Individuals with foot pain may want to investigate the iReliev Wearable System's:
Six adjustable TENS programs for chronic pain
One TENS program for intense, acute pain
One TENS program for individuals with arthritis
If you're interested in learning about this system's 14 programs, you may want to peruse the Output Mode guide. It can help you select the appropriate TENS therapy for your foot pain, and you may even discover a useful EMS program while you're at it. And with the unit's four-channel power, you can treat both feet at the same time.
Want to know where to place a TENS Unit for Foot Neuropath? Click here to learn more.
Still, if you'd like to use this unit's quad channel capabilities to their fullest extent, you'll need to invest in extra electrode pads and receiver pods. It's important to note that replacement electrode pads are an eventual purchase, as even the most hardened and most rugged pads can fail after several uses. 
Still, when you take in this system in its entirety, it's quite a masterpiece of at-home healthcare. Besides the necessary components, iReliev also includes a hard carrying case that is fit for light travel and a soft-knit tote bag that keeps the sensitive parts safe and functional. 
Foot pain doesn't have to rule your life when you have the iReliev Premium Wearable System on your side. It's combinations of practical, pain-relieving TENS programs and gentle, muscle-strengthening EMS modes, in addition to its heightened wearability, making it the superior choice. 
Battery Type: Rechargeable 
Channels: 4
Wireless: Yes
Included Pads: 2
Programs: 14
EMS: Yes
Budget Pick
Our favorite budget-friendly option is the iReliev TENS Unit Pain Relief System, due to its simplicity, effectiveness, and incredibly low price. It's important to note that this particular system does not offer EMS therapy, but it does provide pain-relieving TENS therapies that individuals with foot pain will surely benefit from.
Some shoppers may be turned off by this model's replaceable batteries, which aren't as convenient as rechargeable options. Still, the overall cost for replacement batteries is comparatively low to the price of replacing an entire unit, and those rechargeable models typically need to replace the whole system every two or three years. 
The original system only comes with four small-sized electrode pads, but buyers may benefit from one of iReliev sales or discounts. During these events, shoppers can score extra electrode pads, study carrying cases, or more. The best way to keep current with deals and extras is to check the online store frequently, or sign-up for product-related emails. 
You don't have to wait for sales to enjoy this TENS unit, though. It's powerful capabilities, lightweight design, and superior battery life are only small reasons why this model is an outstanding option. The dual channels also ensure that users can enjoy multiple treatment areas, as each pair of small-sized pads plugs into a single channel. 
And these reusable pads attach to medium-length lead cables that allow for a lotion of freedom of movement. This makes the iReliev Pain Relief System a fantastic choice for those hoping to enjoy treatment while working at a desk, performing minor tasks, or just spending time on a comfy sofa.
You'll be able to enjoy months of this portable, effective TENS therapy without needing to change the batteries. Also, the long lead cables provided for the pads allow for plenty of movement, ensuring that users who want to multitask while enjoying their therapy can do so without risk of injuring themselves or the TENS machine.
This risk is lowered even more when you incorporate the included belt clip. Still, if you plan on traveling with the system, you may be better off using the soft tote bag. Even if you're not making any travel plans, these accessories can help you keep the system components together, and safely contained.
While this model doesn't feature quite as many programs as our favorite option, it's set of TENS programs is fantastically comprehensive and tailored to meet the needs of several different types of users. These pain-relieving therapies can help with chronic pain and acute pain, and there's also a special arthritis mode that uses continuous pulsation for maximum relief.
But if you're dead-set on finding an affordable TENS/EMS device, you may want to look elsewhere. Even though this unit provides high-quality, pain-relieving TENS therapy, it doesn't cater to the needs of muscle-building athletes or those who require specific EMS treatments. 
However, if you're simply looking for a cost-effective TENS unit for pain-relief, take note that this model can be applied to 11 various regions of the body.
Still, though this unit is incredibly affordable, you could always opt for a TENS/EMS device by upgrading to the iReliev TENS + EMS Pain Relief & Recovery System.
Battery Type: Replaceable
Channels: 2
Wireless: No
Included Pads: 8
Modes: 8
EMS: No
Get an Upgrade
In the middle ground between the attractive Premium Wearable System and the fantastically affordable Pain Relief models lies the iReliev TENS + EMS Pain Relief & Recovery System. It is the very definition of an upgrade, as it shares the same look and basic features as the Pain Relief unit, but it also offers a few key features not found in the more affordable option.
In addition to providing users with a more excellent range and number of electrode pads, this system offers much-desired, muscle-stimulating EMS support. Anyone with chronic foot pain can benefit from the combination of pain-reducing TENS programs and muscle-soothing EMS modes. The same is true of those with bouts of acute foot pain, or arthritis. 
If you decide to go with this system, you'll have access to 14 programs, eight of which are TENS-specific therapies, and six of which are EMS options. Both can be massively beneficial, and each has specific pulse widths and output modes for maximum effectiveness. 
This model's exceptional portability may not be as useful for those using it to treat foot-related pain or muscle soreness, but it's also nice to know that you could slip this unit into your pocket, put your feet up, and relax without worry about accidental button-mashing.
That's because this system has a locking mechanism that activates when a session begins. This keeps users safe from unexpected intensity increases or program switches. However, the included large-sized electrode pads may not be beneficial to those only using the device for foot pain, as the small pads work far better for feet.
However, users will adore the fact that this system comes with plenty of reusable small-sized pads. So, even if you use your TENS/EMS unit to relieve foot pain several times a day, you should be able to get away with several weeks of usage before needing to order replacement pads.
While the display screen isn't backlit, it is wide enough and visible enough to be easily readable. And just like the Pain Relief unit, it features just the right blend of necessary information. Everything you need to know or access can be found on this nifty, rectangular piece of plastic, including the remaining time left in your session. 
Overall, this upgraded model is a worthy choice for those seeking a medium-level product that isn't too expensive, but that has all of the attractive features most shoppers look for.
Battery Type: Replaceable
Channels: 2
Wireless: No
Included Pads: 12
Programs: 14
EMS: Yes
Want to know where a TENS unit can be placed?  Check out my TENS placement guide here. Below are a few common TENS electrode pad placements:
Why should you trust me?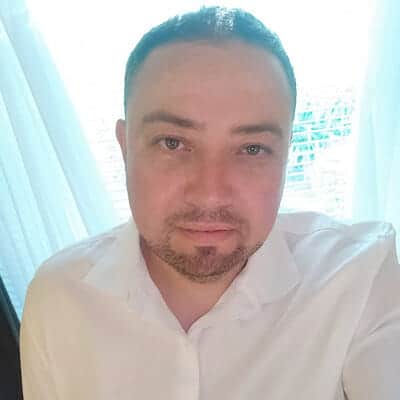 I have extensively used TENS units for neck, shoulder, back and knee issues and became familiar with TENS therapy through countless visits to my chiropractor and physical therapist's office. I have spent many hours researching and reading how TENS therapy can alleviate pain.
I consider myself knowledgeable in the use of TENS units and have used them regularly to help manage pain over the years. Many of my recommendations are from firsthand experience/use and hopefully my information can be a benefit to you.
Benefits of Using a TENS Unit for Foot Pain
TENS treatments are non-invasive and straightforward enough to perform at home. Already, that makes them a far more attractive option to surgery-based alternatives. TENS can also help some individuals wean off of powerful and addictive pain medications, which is a huge positive benefit. 
Still, TENS units are used to treat a wide range of conditions, and while users are bound to experience a varying level of pain relief, most have reported at least a moderate amount of pain reduction after using a TENS unit. Some of the most commonly reported benefits of using a TENS device include:
A rush of endorphins
All-natural, drug-free pain relief
Reduced inflammation
Relaxing, massage-like treatments
Easy at-home usage
Non-invasive treatment for a variety of conditions
Individuals with the following foot-related conditions may experience reduced pain as a result of using TENS:
Bunions
Bursitis
Arthritis
Gout
Tendonitis
A TENS unit may also be useful in treating several other conditions, including premenstrual pains, childbirth pains, and pain associated with postoperative care and recovery. As medical professionals continue to study the effects of TENS therapies, it's likely TENS units will find far more uses, and users will enjoy tons of additional benefits. 
Frequently Asked Questions
Before adopting a new type of medical equipment, it's essential to address any questions you may have. We've compiled a short list of common questions regarding foot pain and TENS unit therapies. Of course, if these answers fail to satiate your curiosity, you can always check out our related resources or speak with your physician. 
Can a TENS Unit Help Foot Pain?
Yes, a TENS unit can help with foot pain. By emitting a series of electrical impulses and signals, TENS units can reduce the user's perception of pain. How this happens is still a bit of a mystery.
Yet, there are two leading theories to help describe how TENS combats pain sensations. By briefly discussing and examining these opposing theories, you can form an individual judgment on how capable a TENS unit is at reducing the perception of pain. 
The first theory that may help explain how TENS units reduce the sensation of pain is called the Gate Control Theory. Imagine that your spinal cord is a superhighway for electric biological signals. Now, imagine that every nerve ending that winds itself through your body is a tiny back road. 
When your body is damaged, the affected tissues alert the nearby nerves, and these nerves send pain signals that ride along the nerve, meet-up with the spinal cord, and rocket upward toward the brain. Once the brain is able to perceive this signal and process it, we experience the sensation of pain.
The Gate Control Theory purports that a TENS device overloads this information superhighway, resulting in an artificial traffic jam of sorts that prevents pain signals from reaching the brain quickly, if at all. 
The second theory to explain the effectiveness of TENS treatments is called the Endorphin Release Theory. This theory addresses the fact that small electric shocks can stimulate our body's stress response, resulting in increased endorphin release. This powerful hormone floods the bloodstream, resulting in an increased heart rate, dilated blood vessels, improved circulation, and a burst of energy.
Alongside these effects, there's also decreased pain awareness. This stress system is an ancient holdover from our hunter-gatherer days when a single cut or laceration could result in a painful, drawn-out death. We needed endorphins to outrun our predators, hunt our prey, and survive incredible disasters. 
Though we may not know for sure how TENS units are able to interact with our bodies to decrease pain signals, at least one thing is clear: These devices are portable, multifunctional, and incredibly affordable, making them one of the safest, most accessible, and worthwhile pain-relieving inventions of the last century.
Do TENS Units Relax Muscles?
TENS units can help muscles relax, but an EMS device may be far better at performing this task. TENS units primarily interact with the nervous system, helping the body to overcome or block unpleasant pain signals. However, TENS devices don't tend to affect the underlying muscle tissue as much as EMS devices do.
An EMS device is designed to help with muscle recovery, relaxation, and toning. Individuals with muscle atrophy, athletes, and active individuals can all benefit from an EMS device or a combined TENS/EMS product. Most EMS programs and therapies simulate a specific type of massage, and some may even offer acupuncture-like options. 
Still, when choosing a device to help with muscle relaxation and pain management, a TENS/EMS unit cannot be beaten.
Can a TENS Unit Repair Nerve Damage?
A TENS unit may be able to repair some nerve damage, but tests and studies regarding this idea are still ongoing. Still, there is some reputable evidence to support this theory, including a new survey of spinal cord injuries and TENS unit treatments. 
In this study, published in 2015, researchers found that TENS therapy could help reverse the effects of spinal cord injury and nerve damage. Consequently, TENS units have enjoyed a higher prevalence in physical therapy clinics and hospitals. It just goes to show, your body can heal nearly any part of itself, given enough time, support, and consistency. 
Can a TENS Unit Break Up Scar Tissue?
TENS units may help to break up scar tissue, though studies to prove this theory are still ongoing. What has been shown is that TENS units can help lessen the pain associated with scar tissue. 
Still, gentle vibration has recently been shown to help break-up gallstones and other painful internal bodies, so it may only be a matter of time before the medical community has a similar revelation regarding scar tissue and TENS units. Until then, consult with your physician or dermatologist to discuss scar tissue treatment and TENS therapy options.
Does a TENS Unit Increase Blood Flow?
A TENS unit may increase localized blood flow to treated areas, resulting in warming, or a flushed effect. While this increase in circulation can be temporarily uncomfortable for some, it may also help facilitate and quicken the healing process. Consequently, many EMS devices advertise themselves as muscle-healing devices, which may be entirely accurate. 
After all, both TENS and EMS units emit electrical signals that interact with the underlying skin and muscle tissue. If a TENS unit is able to increase blood flow and help muscles heal with its low-intensity shocks, a muscle-twitching EMS device may be able to do much more. 
If increased circulation as a result of using a TENS unit becomes bothersome, you can set the device's timer to a lower amount (15 minutes or less), and decrease the program intensity. Still, improved circulation is typically a positive effect that benefits all of our biological systems.
Who Should Not Use a TENS Unit?
There are few groups of people who should not use a TENS unit without prior physician approval and guidance. These groups include:
Pregnant women
Individuals with epilepsy
Those with heart conditions or heart arrhythmia
Anyone with a pacemaker
Individuals with internal electronic devices, even temporary diagnostic ones
The electrical impulses emitted by a TENS unit can negatively interact with that body's natural signals, and epileptic individuals can even begin to seizure due to these impulses. In addition, the heart is controlled by a series of electronic messages, so those with heart conditions may be more sensitive to TENS therapies. 
In addition, individuals with pacemakers can experience heart failure or arrest if the signals from a TENS unit interact with the pacemaker's messages. Safety should always come first. Some individuals risk worsening their condition or health status by ignoring these dangers, so following guidelines and directions is crucial. 
Where Should You Not Use a TENS Unit?
There are several bodily regions that are generally off-limits for TENS electrodes. Most of these areas experience a naturally high amount of electrical activity, and a TENS unit's impulses can disrupt these vital biological signals. You should never place electrodes on your:
Eyes
Ears
Face
Neck
Chest
Genitals
Of course, if you're primarily using a TENS/EMS device for foot pain relief, you won't have to worry about getting too-near to these trouble areas. Still, if you have any questions or concerns about proper electrode placement, you can always refer to the included user guide and manual, or contact a medical professional for assistance.
Conclusion
By far, the best TENS unit for foot pain is the iReliev Premium TENS + EMS Therapeutic Wearable System. It's wireless, rechargeable, lightweight, and fantastically functional. If you need a quick TENS treatment, followed by a series of EMS massages, you'll only need to press a few buttons to achieve long-lasting, pain-relieving therapies.
When affordability is an issue, the iReliev TENS Unit Pain Relief System steps in to save the day. Though it's not quite as extravagant and multifunctional as our favorite unit, it's just as effective at reducing foot pain. And when you're ready to upgrade to an affordable TENS/EMS alternative, the iReliev TENS + EMS Pain Relief & Recovery System is ready and waiting.
Using a TENS unit for foot pain relief isn't nearly as hazardous or complicated as it may initially seem. By following manufacturer guidelines and directions, you can enjoy the best of what a TENS/EMS unit has to offer, and for many years to come.
Sources