Millions of people suffer from foot neuropathy. This condition can cause a lot of pain and discomfort. In some cases, it may be beneficial to have a TENS Unit placed in order to relief the pain. 
TENS units are a medication free method of getting instant pain relief for foot neuropathy. They are safe to use and are easy to purchase online and over the counter at pharmacies.  
What is Foot Neuropathy?
Foot neuropathy is a condition that affects the nerves in the feet. This can cause problems with sensation, movement, and function.
Foot neuropathy can be caused by a number of things, including exposure to environmental toxins, diabetes, and certain diseases.
Treatment depends on the severity of the condition and may include medications, surgery, or therapy.
Where to Place a TENS Unit for Foot Neuropathy
Placement will depend on where the pain is coming from. If you feel pain in the bottom of your feet. As you can see you will want to place two pads on each foot about 1-2 inches apart. The goal is to surround the pain with the pads so it can deliver pain relief through electrical stimulation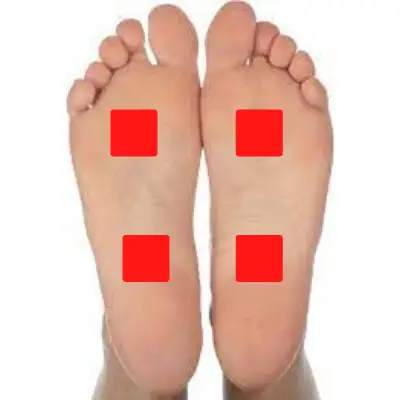 If you feel pain on the top of your feet simply place the electrode pads as pictured below. Again try to space them out about 1-2 inches for optimal results.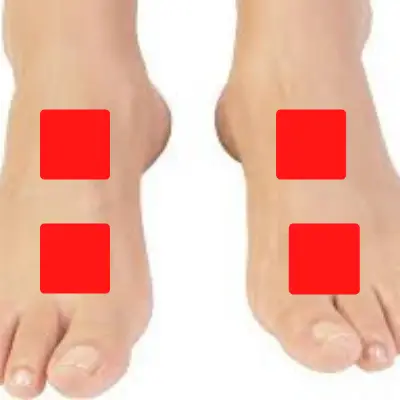 To learn about TENS Unit Settings click here.
Closely Follow the Instructions
Some TENS units come with only a few settings and others come with a lot more. The TENS devices that have a wide range of settings generally mean you have a broadened degree of control over how intense you want the settings to be.
For chronic and ongoing pain, you should keep your treatment settings somewhere between 2 Hz and 10 Hz. That doesn't sound like much but it's great for multiple, small treatments throughout the day when you're dealing with ongoing, long-term plantar fasciitis. 
To deal with moderate pain, set the frequency between 35 Hz and 50 Hz. Acute, high levels of pain may require you to go as high as 80 Hz to 120 Hz. Of course, you have to be careful when adjusting to very high settings. 
You're dealing with very high current, after all, and a TENS device is more than capable of doing the exact opposite of relieving pain. It can even burn the skin if you set it too high. The best method is the experimental one. Adjust the Hz between the settings for the kind of pain you're dealing with. 
Only make small adjustments at a time and allow some time on a single setting to see how your feet feel before you adjust the frequency even higher. The idea is to relieve pain, not create more pain and problems for yourself. 
Why Should You Trust Me?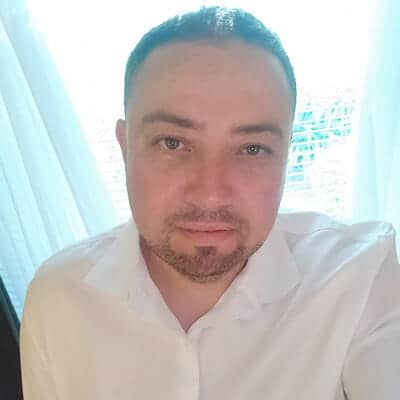 I have extensively used TENS units for neck, shoulder, back and heel pain. I'm certified by Relias Academy in TENS, interferential electrical stimulation, and neuromuscular electrical stimulation (NMES). With over 10 years of TENS unit therapy experience, I feel confident that my recommendations can help you lessen the aches and pains of everyday life.
Best TENS Unit for Foot Neuropathy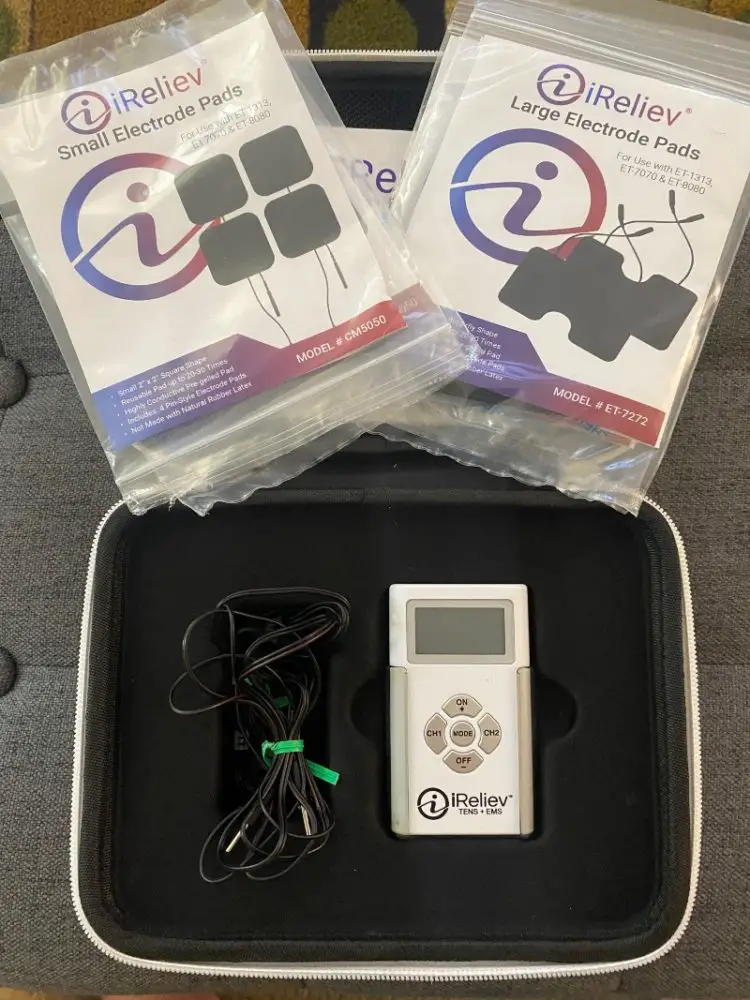 I recommend the iReliev TENS EMS Unit. It has electrical stimulation along with massage stimulation which will help increase blood circulation while delivering pain relief.
TENS Placement Guide
If you are interested in other places to use a TENS Unit check out my comprehensive guide here. Below are some common TENS placements:
Does a TENS Unit Work for Foot Neuropathy?
There is no definitive answer to this question as it depends on the individual's specific symptoms and medical history. However, many doctors believe that a TENS unit can be beneficial for foot neuropathy, especially if the neuropathy is severe.
The Tens unit sends electrical current through the skin, which is thought to help relieve pain and improve function. Some people find that using a TENS unit regularly helps to improve their overall quality of life. Additionally, doctors may recommend using a TENS unit in combination with other treatments, such as physical therapy or medication.
What are the Symptoms of Foot Neuropathy?
There are a variety of symptoms associated with foot neuropathy, which can vary depending on the person. Some common symptoms include:
Pain in the feet or toes
pins and needles sensations in the feet or toes
reduced sensation in the feet or toes
Difficulty moving your feet or toes
Swelling and redness of the feet or toes
Will a TENS Unit Reduce Swelling in Feet?
A Tens unit is a device that is used to reduce swelling. It is usually placed on the affected area to help reduce the swelling and pain. There are many different types of Tens units, so it is important to consult with a doctor or therapist to determine which one would be best for you.
What are the Risks Involved with Using a TENS Unit?
There are a few potential risks associated with TENS unit usage for foot neuropathy. The first risk is that the electrical stimulation may not be effective at treating the condition and could even make it worse.
Second, if the TENS unit is placed incorrectly, it could cause serious discomfort or even pain.
Finally, improper use of the TENS unit can also lead to electrical shocks and burns.
If you are considering using a TENS unit to treat your foot neuropathy, be sure to talk to your doctor first to make sure it is an appropriate treatment option for you.
What are the Benefits of Using a Tens Unit?
There are many benefits to using a TENS Unit for foot neuropathy. One of the most important benefits is that it can help to improve your overall quality of life.
TENS Units can help to relieve pain, encourage better movement and improve your circulation. They can also help to speed up the healing process and reduce inflammation.
Final Thoughts
If you are suffering from foot neuropathy, it is important to seek treatment as soon as possible. There are a number of different ways that TENS Units can be placed in order to relieve the pain.