$30???  I know what you are thinking.  Can I get a good TENS unit for that price? The TENS 7000 has been around for awhile and in this review I will go down the rabbit hole to answer the all important question-  Is this the best tens unit under $30?
So this was the very first TENS unit that I purchased.  I bought it back in 2012 and have used it hundreds of times.  It still works to this day- That alone should be proof enough to pull the trigger.  Buy it here on Amazon or keep reading to learn more…
How to Use the TENS 7000
Out of the box you will get
 TENS device
 2 Electrode wires
 4 TENS electrode pads
One 9 volt battery
Carrying case
Manual
Simply connect the electrode wire leads to the top of the device.  Then connect each electrode pad to the lead wire.  That is it.  There is a hatch cover on the back of the device for the 9 volt batter. Your TENS unit is hooked up and ready to go.
TENS 7000 Modes
This model comes equipped with 3 modes to choose from- Normal, Burst and Modulation.
Normal– This will deliver a continuous steady electrical pulse. I recommend starting off with this mode to get a feel of what the TENS unit will feel like.
Burst– Pulses with a sudden increase in intensity every 2 seconds
Modulation– The pulse rate on this mode is automatically varied in a cyclical pattern that changes up every 10 seconds.
TENS 7000 Settings
Within the modes there are 2 strength settings.  SD1 and SD2.
SD1- Strength duration at 40% of max. intensity   
SD2- Strength duration at 70% of max.intensity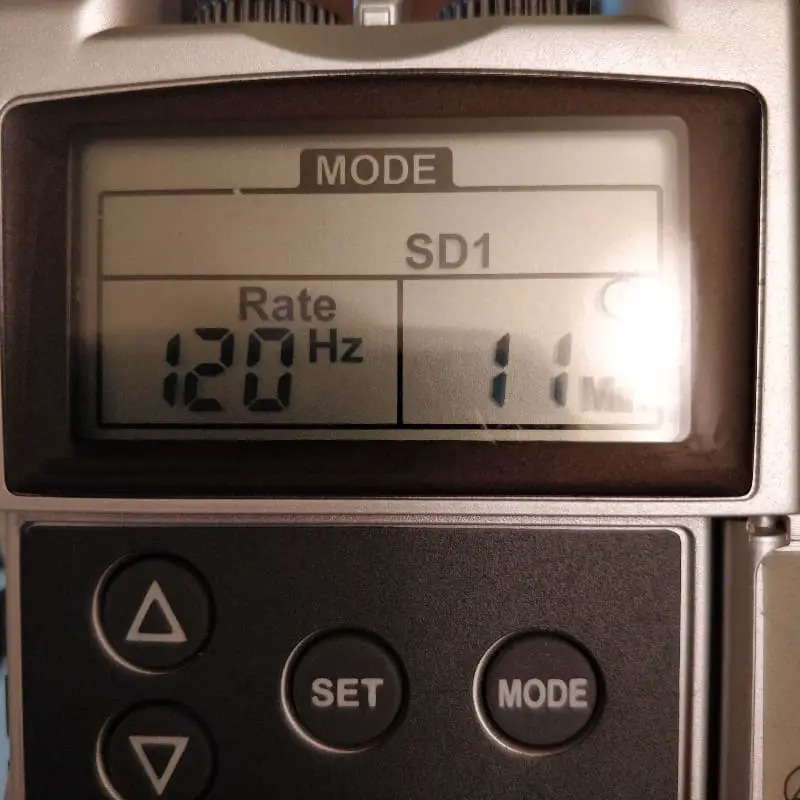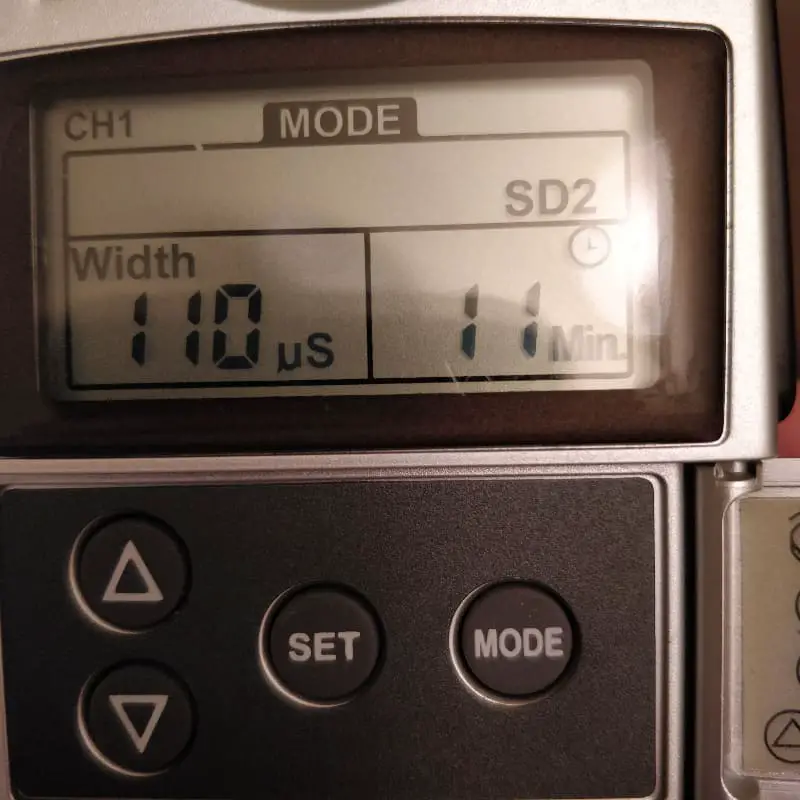 So on the top of the TENS 7000 you will notice 2 dials.  One is for each electrode lead wire that you connect.  This dial controls the power or intensity of the electrical pulse.
It ranges from 0 to 9.  Start of slow and gently turn the dial to the desired level.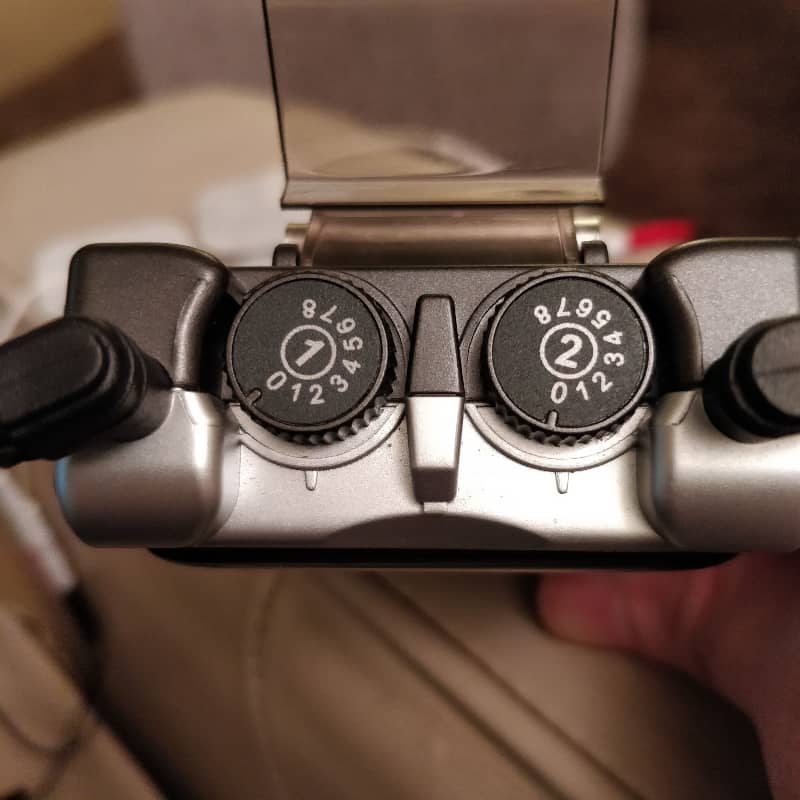 The setting you choose will be dependent on the individual.  A good rule of thumb to follow is that when you are using a TENS unit if you feel twitching in the muscle group the pad is attached to the setting is too high.  You want to feel the electrical stimulation but not to the point of visibly seeing the muscle twitch.
The device also has a built in timer that can be adjusted up to 30 minutes.  Once the timer runs out you will hear 2 beeps and the TENS unit will automatically shut off.  The 9 volt battery lasts a long time.  When I use the TENS regularly the battery usually needs to be replaced every 2 months or so.
This model has dual channels, which means you can connect up to 4 pads (2 per channel). Or you can just use 1 channel with 2 pads connected to it.
The electrode pads are sticky self-adhesive gel pads that do a goo job of staying on the skin.  Place them on your skin and press down firmly to make sure the pad is completely in contact with the skin.
A little tip is to wipe down the area where you will be placing the pads.  This will remove any dirt or oil on the skin which will make the pads last longer.  I can get about 15-20 uses from a pair of electrode pads by cleaning the skin before applying.  If you need replacement pads click here from Amazon.  You get 40 pairs for under $20.  Buy in bulk and save.
TENS on the Go
What makes the TENS 7000 so versatile is its very portable.  It is about an inch 1/2 thick and has a belt clip attached.  You can easily wear this device while you are at the office and no one would notice.  I have used it on long road trips when my lower back would act up and makes the hours of driving tolerable.
TENS 7000 Electrode Placement
Ok.  This is probably the most important part of this review.  You have a TENS unit setup ready to go but you still need to know where to properly and correctly place the pads to get the pain relieving results that you want.   No worries.  I have a comprehensive TENS placement guide    It covers several body parts and goes in detail on how and where to place the electrode pads. .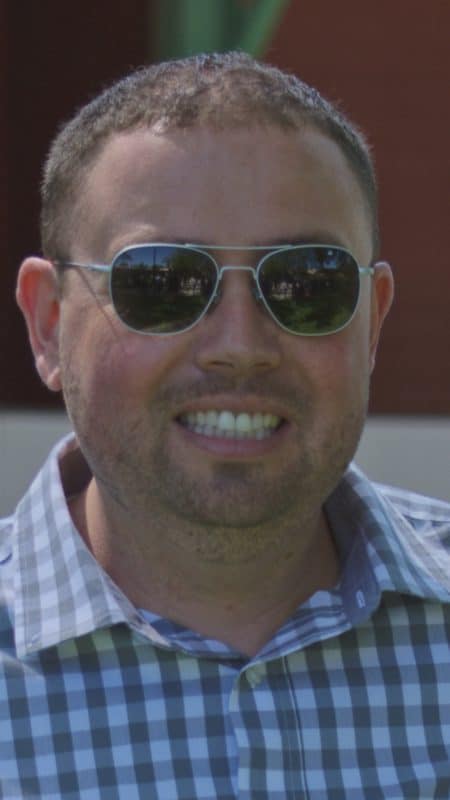 Why should you trust me?
I have extensively used TENS units for neck, shoulder, back and knee issues and became familiar with TENS therapy through countless visits to my chiropractor and physical therapist's office. 
Having spent many hours researching and reading how TENS therapy can alleviate pain I feel confident in sharing my experience with you.
I consider myself knowledgeable in the use of TENS units and have used them regularly to help manage pain over the years.
Many of my recommendations are from firsthand experience/use and hopefully my information can be a benefit to you.
Where Not to Place TENS Electrode Pads
So you now know where to place the TENS pads but lets discuss where NEVER to place them.
• Never place an electrode over an open wound or an area of skin that has become irritated
• Never use a TENS unit in the shower or bathtub
• Never place a TENS unit near your eyes, throat, heart or spine
Do not use the electrode pads in the following way:
Pads should not touch each other when placed onto your skin.
Pad should not touch any metal object, such as a belt buckle or necklace.
Pads should not be placed simultaneously on the soles of both feet.
Pads should not be placed simultaneously on the calves of both legs.
Do not place or relocate the pads while the device is on.
Always turn the power off before removing or changing the pad location.
Just follow these simple common sense rules and you shouldn't have any issues enjoying your TENS 7000.  This affordable and powerful device can be purchased on Amazon here.
I have owned this model for over 6 years and it definitely has stood the test of time.  You will be very hard pressed to find a better device for under $30.  It has over 5,000 reviews so you can buy with the confidence that you are receiving a quality product.
Thank you for reading,