Trigger finger is a very painful condition and knowing where to place a TENS unit electrode pad is the first step in helping alleviate the pain and stiffness. TENS units are a great alternative to pain medication to treat aches and pains and can be used to help with trigger finger. 
TENS Unit Placement For Trigger Finger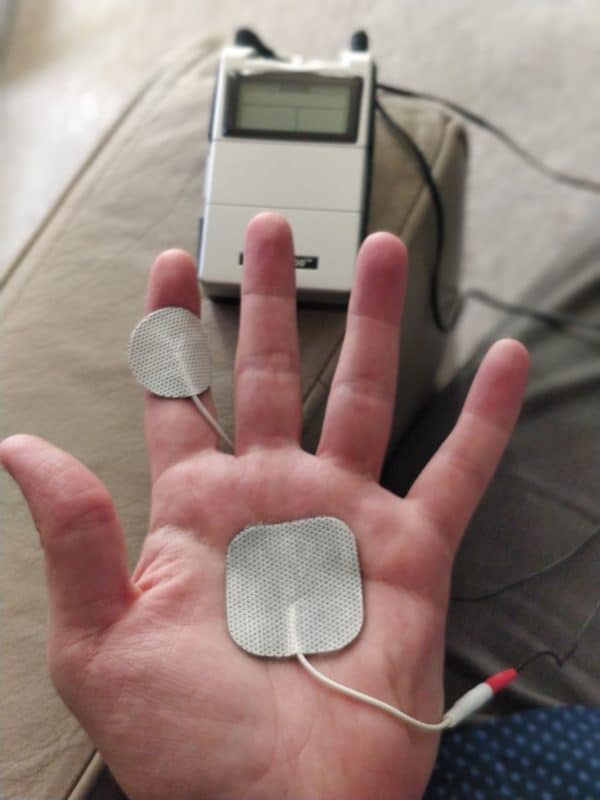 When placing the TENS electrode pads it is pretty straight-forward.  You want to place the larger electrode pad in the middle part of your palm while the second smaller electrode pad goes on your finger that is locking up.
Most standard TENS units come with  square pads that are 2 inches x 2 inches. 
I found some smaller 1 inch round electrode pads on Amazon. You can also trim the electrode pads. Check out my article here on how.
I prefer to use smaller electrode pads like these from Amazon.  These round TENS pads are the perfect size to pinpoint pain effectively especially on the fingers. 
The size of these pads will deliver the right amount of electrical stimulation.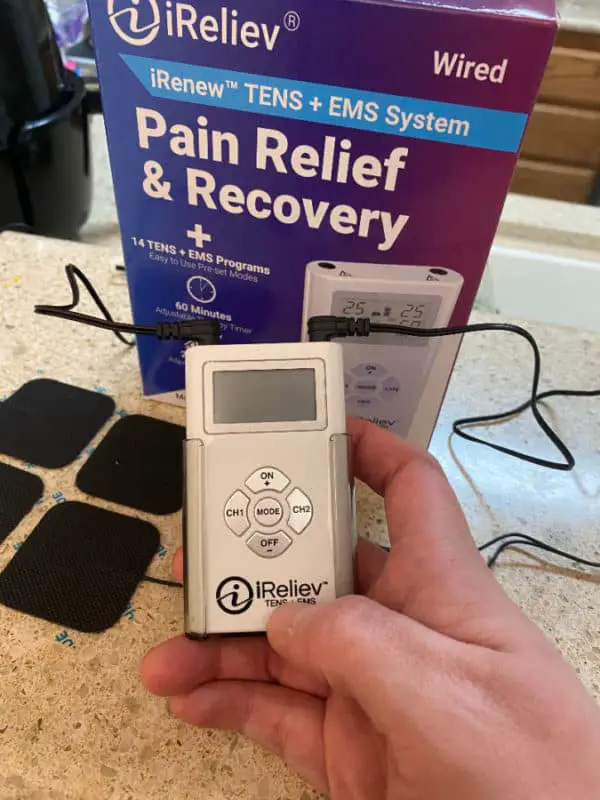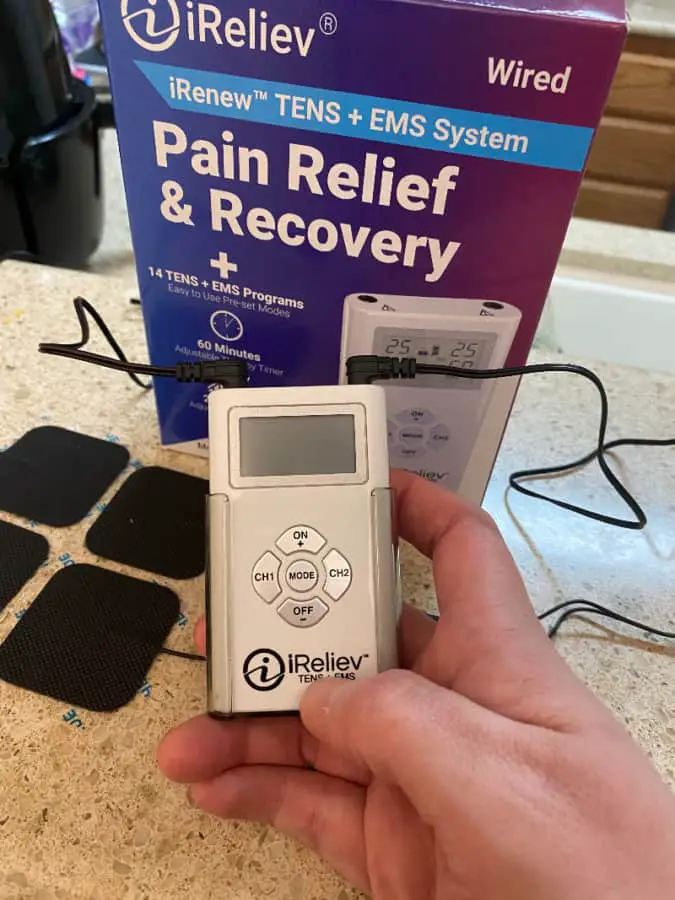 This is the exact TENS unit that I use. It is perfect for alleviating many common types of pain. The iReliev is a great little device and has a lot going for it. It is well under $80 and has several programs to choose from and is small enough to fit in your pocket.
You do not need to spend hundreds of dollars to get a quality TENS unit and iReliev gives you a ton of value for the price being paid. Best part is they are based in Dallas, Texas and have phenomenal customer service FREE shipping and delivery in less than 5 days. Get yours today on the iReliev website by clicking here. 
How High Should I Set My TENS Unit? click here to read what settings to use.
Must have TENS unit accessory
These Conductive Therapy Brand conductive gloves can connect directly to your existing TENS unit.  They simply plug into the lead wires and are ready to be  used.
This is a great way to help treat trigger finger along with arthritis in the hands. These are FDA approved so you can be sure they are safe and effective for use.  They can be purchased here on Amazon.
Want to know where else a TENS unit can be placed?  Check out my TENS placement guide here
Best Splint For Trigger Finger
Check out this splint for trigger finger.  It keeps your affected finger straight and immobilized which makes it ideal for trigger finger.
It can be purchased on Amazon by simply clicking on the picture. The hand splint finger support is made up of flexible aluminum that can bend to the shape of your finger.
Constructed out of the highest grade closed cell neoprene, covered with stretch nylon and soft cotton fabric against the skin for ultimate comfort..
Exercises For Trigger Finger
Check out this video from Dr. Levi Harrison on stretches and exercises you can do to deal with trigger finger.
Combining exercises along with TENS therapy will hopefully reduce the pain of trigger finger and be able to get back to the important things in life.
As always-Thank you for reading,