Hip pain can stop you dead in your tracks. Every step is painful and having a medication free method to relieve it is preferable then reaching for an over the counter pain medication. Whether you have hip pain from a recent surgery or injury a TENS unit is a safe and medication free method of pain management.
TENS Unit Placement For Hip Pain
As you can see below the TENS electrode pads will be placed in a diagonal pattern above and below the hip region. The purpose of this placement is to surround the area of pain.
You will want to place the electrode pads with the TENS unit turned off first to any accidental shock. Once the pads are placed you can turn on the TENS unit.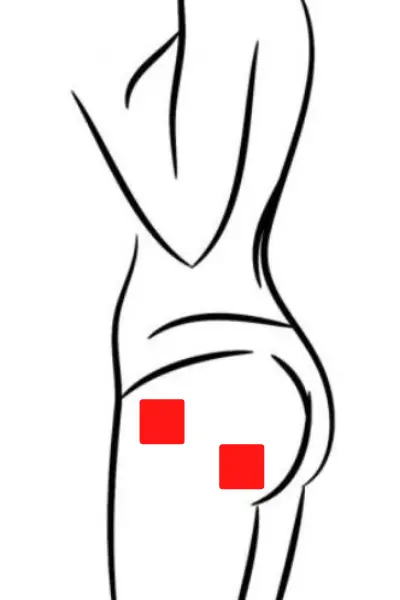 Place the other two electrode pads on your lower back. Make sure to place the pad away from your spine. As you can see in the picture below you want to place one pad on each side of your lower back.
Do not place an electrode pad directly on your spine.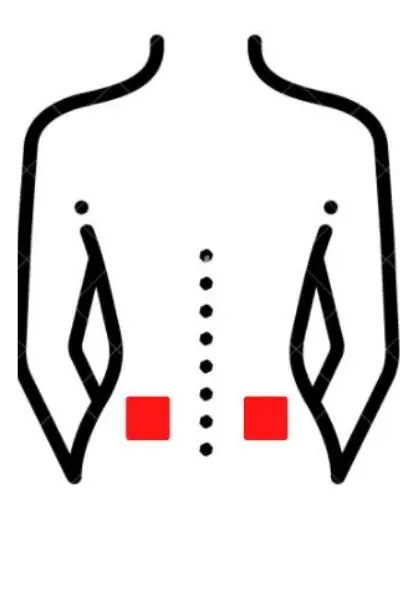 TENS Unit Settings For Hip Pain
When first using a TENS unit always start off with the lowest setting. Gradually increase the intensity level unit you can feel a gentle pulsating sensation.
If at any point you feel any pain while using a TENS unit lower the intensity level. TENS units offer a broad range of settings and frequencies and finding the right one can be a challenge.
You will want to experiment with the settings on your particular TENS unit. The duration of the treatment can be from 20-30 minutes and can be done several times throughout the day. Most TENS units have a pulsating massage setting and I have found that this works well for alleviating hip pain.
Want to know which setting to use for a TENS unit? Click here to learn more.
Can A TENS Unit Help With Hip Pain?
There have been studies that show that a TENS unit can greatly reduce hip pain. A study by the National Institute of Health found that using a TENS unit significantly reduced pain associated with a hip injury. A TENS unit helps blood circulation and lowers inflammation which are common issues with hip pain.
It also found that it can be beneficial to use after a hip surgery to relieve pain. Check out the full study here.
Want to know where else you can place a TENS unit electrode pad? Check out my TENS Placement Guide here.