Recently I was hiking in Lassen National Park and while traversing a steep trail I felt a sudden tightness in the groin area. I limped back to my campsite and luckily I brought my TENS unit. I used it for about 15 minutes and it provided immediate relief. Whether its a strain or a muscle pull to your groin using a TENS unit can offer quick and instant pain relief. TENS units can be easy to use but knowing where to place the electrode pads is important to get the maximum amount of pain relief.
TENS Unit Placement for Groin Strain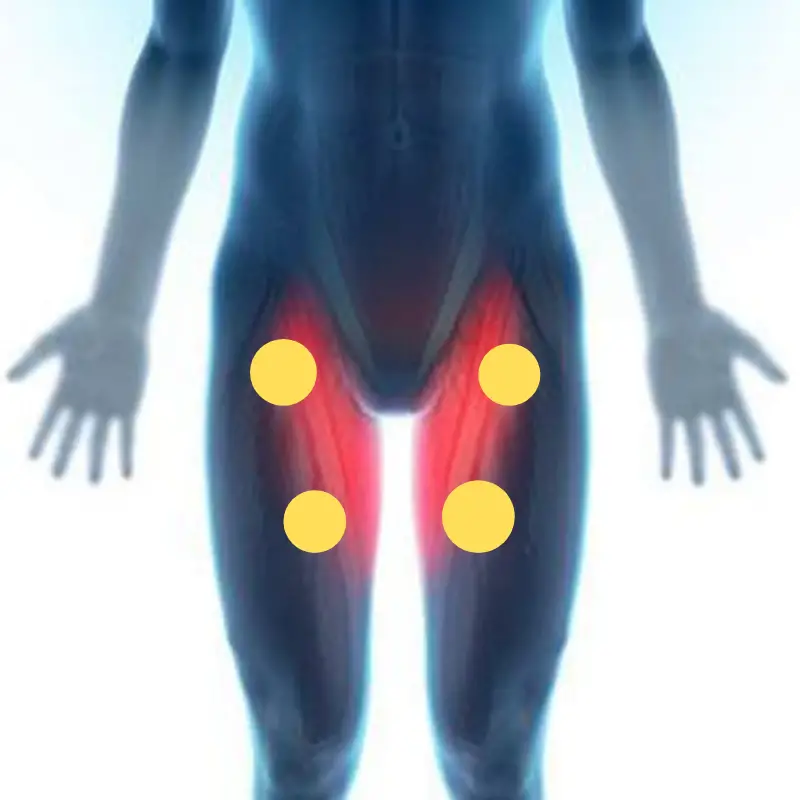 Most TENS units have 2 channels (4 electrode pads). You will want to surround the pain placing the electrode pads as pictured above. Start off with the lowest setting and increase until you feel gentle pulsating. Place the electrode pads about 1-2 inches from each other to get the maximum amount of pain relief. If you feel any discomfort or pain while using the TENS unit, lower the intensity.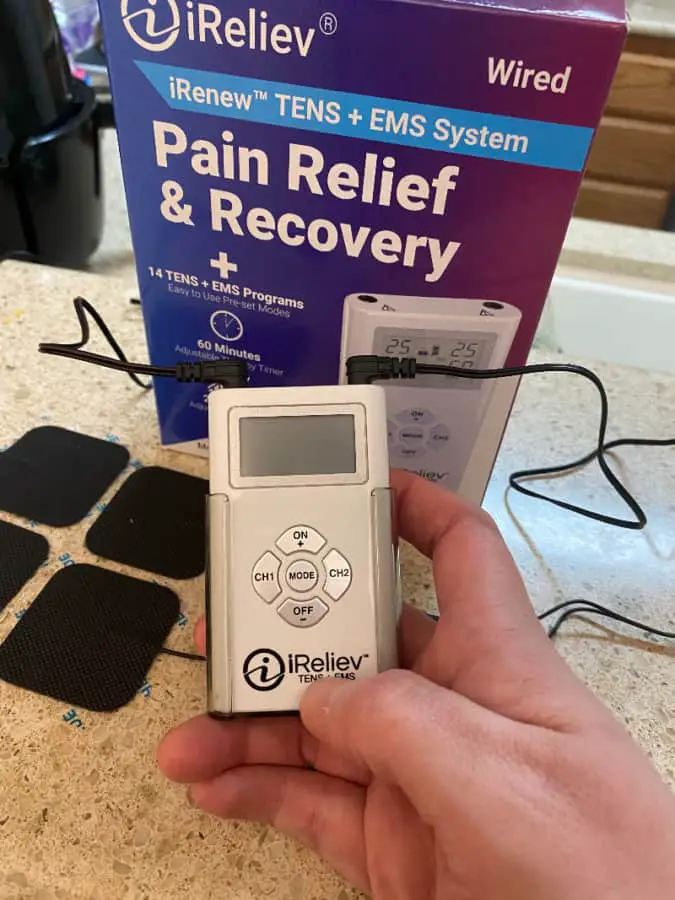 This is the exact TENS unit that I use. It is perfect for alleviating many common types of pain. The iReliev is a great little device and has a lot going for it. It is well under $90 and has several programs to choose from and is small enough to fit in your pocket.
You do not need to spend hundreds of dollars to get a quality TENS unit and iReliev gives you a ton of value for the price being paid. Best part is they are based in Dallas, Texas and have phenomenal customer service FREE shipping and delivery in less than 5 days.
Get yours today on the iReliev website by clicking here. 
Tips When Using a TENS Unit
First off you always clean the area of treatment prior to applying the electrode pad. You can use an alcohol wipe or just a damp towel will do. By removing any dirt or sweat from your skin you will ensure a proper seal between the skin and the electrode pad.
When you have completed a treatment make sure to place the electrode pad back on the plastic film so it does not accumulate dust and dirt. I always place the pad back onto the film and store them in a ziploc bag.
Want to know what setting to use? Check out my article: How High Should I Set My TENS Unit
Want to know where a TENS unit can be placed?  Check out my TENS placement guide here. Below are a few common TENS electrode pad placements: