If you experience a quad strain or tightness in the quads then keep reading to find out exactly how to use a TENS unit to relieve the aches and pains.
TENS electrode placement for quadriceps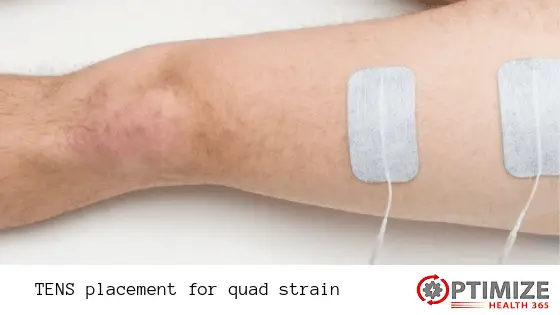 Placement of the TENS electrode pads is relatively straight forward and easy to follow.
You want to surround the quad muscle with the electrode pads about 2 inches apart from one another as pictured here.
Before placing the electrode pads clean the area prior so that all dirt and oils is removed from the skin.
This will allow the electrode pad to adhere itself to the skin and also have the added benefit of getting multiple uses from one set of pads.
Start off by using the lowest intensity level if you are new to using a TENS unit.
If the quad area begins to twitch and it becomes uncomfortable lower the setting.
For ease of use I prefer a TENS unit with 4 channels that can connect 8 electrode pads at once.  This makes treating both quads possible and allows targeting of the larger muscle groups.
I really like the Healthmate Forever.  This is the recently upgraded model that allows you to connect 8 electrode pads at once.  As I mentioned earlier it is great for targeting larger muscle groups like the back, shoulders and quads.
This can be purchased on Amazon here.  This TENS unit has over 100 reviews and has over a 4.5 rating.  You will not be disappointed.  It is a great TENS unit loaded with functions and features.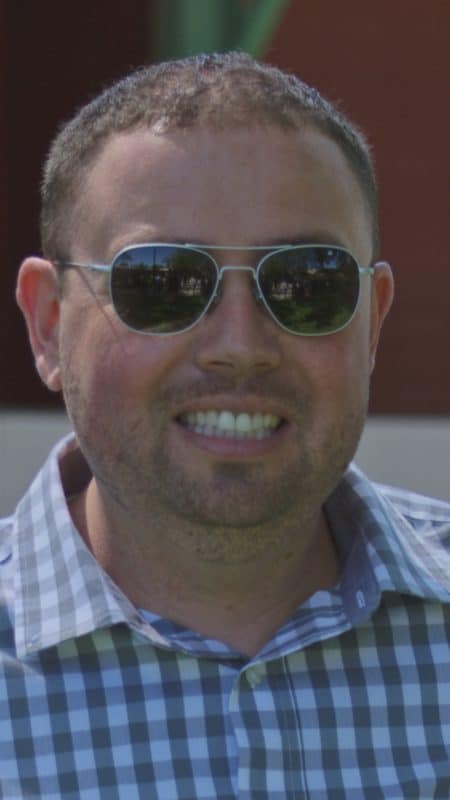 Why should you trust me?
I have extensively used TENS units for neck, shoulder, back and knee issues. I became familiar with TENS therapy through countless visits to my chiropractor and physical therapist's office. I have spent many hours researching and reading how TENS therapy can alleviate pain.
I consider myself knowledgeable in the use of TENS units and have used them regularly to help manage pain over the years. Many of my recommendations are from firsthand experience/use and hopefully my information can be a benefit to you.
Want to know where else a TENS unit can be placed?  Check out my TENS placement guide for how to use one for……
Knee Pain
Neck Pain
Shoulder Pain
Tension Headaches
Golfer's Elbow
Plantar Fasciitis
Rotator Cuff Pain
Restless Leg Syndrome
Ulnar Nerve Pain
TMJ Pain
PSOAS Muscle
Thank you for reading,