Shin splints are painful but knowing how to use a TENS unit is the first step to getting instant relief. Whether you have shin splints from running, playing basketball or any other activity it can really slow you down.  Shin splints keep you from getting back to doing what you enjoy.
TENS placement for shin splints
The placement of the electrode pads is important.  Typically the pain from shin splints runs all along the tibia and can be downright painful. As you can see in the picture you will want to place the electrode pads along the shin.  The first pad is just below the knee while the second pad is placed further along the tibia bone.
If you are new to using a TENS unit always start off with the lowest intensity setting.  Gradually increase the power to where it feels comfortable.
If the setting selected is causing pain or discomfort lower it. Most TENS units have multiple modes so experiment a little until you find a mode or program that blocks the pain effectively.
Best TENS Unit For Shin Splints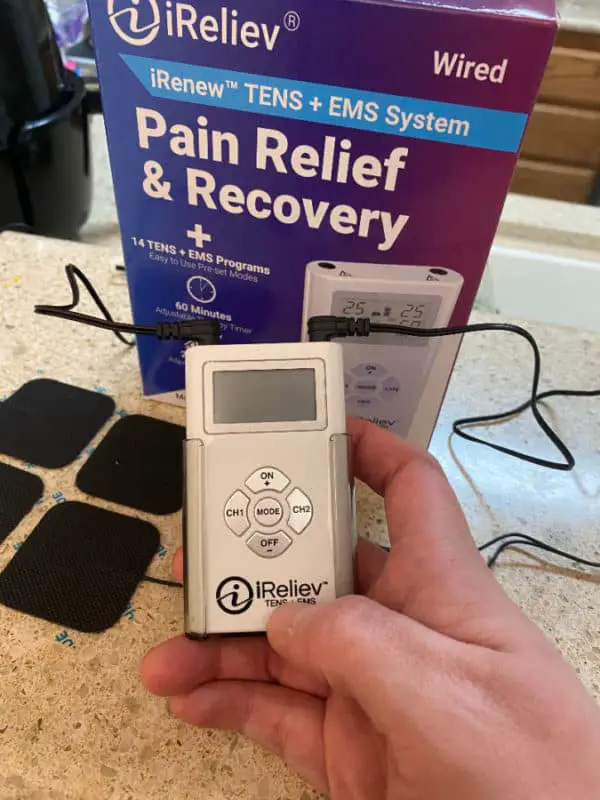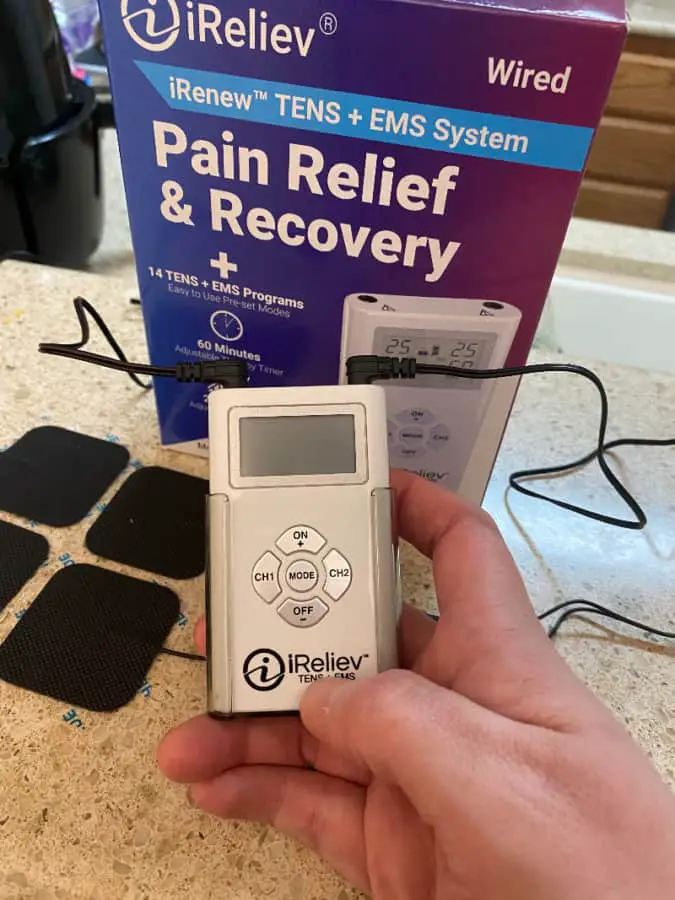 This is the exact TENS unit that I use. It is perfect for alleviating many common types of pain. The iReliev is a great little device and has a lot going for it. It is well under $80 and has several programs to choose from and is small enough to fit in your pocket.
You do not need to spend hundreds of dollars to get a quality TENS unit and iReliev gives you a ton of value for the price being paid. Best part is they are based in Dallas, Texas and have phenomenal customer service FREE shipping and delivery in less than 5 days.
Get yours today on the iReliev website by clicking here. 
Want to know where else a TENS unit can be placed?  Check out my TENS placement guide for how to use one for-
Knee Pain
Neck Pain
Shoulder Pain
Tension Headaches
Golfer's Elbow
Plantar Fasciitis
Rotator Cuff Pain
Restless Leg Syndrome
Ulnar Nerve Pain
TMJ Pain
Thank you for reading,